Flexible, natural materials
for that barefoot feeling.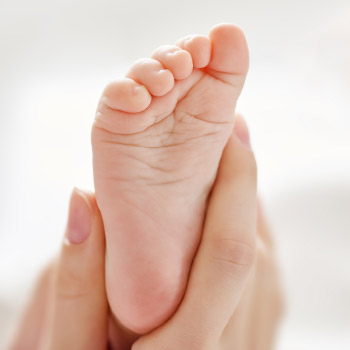 Supports natural
foot development
Babies don't need shoes for their feet to develop properly. Soft sole shoes are worn for protection and comfort. Our shoes are the next best thing to barefoot, designed to be light and comfortable to support natural foot development.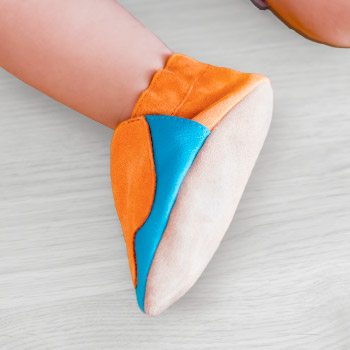 Slip-resistant
and flexible soles
Our non-slip, flexible and soft suede sole allows feet to grip and feel the floor beneath them, ensuring unhindered, natural movement.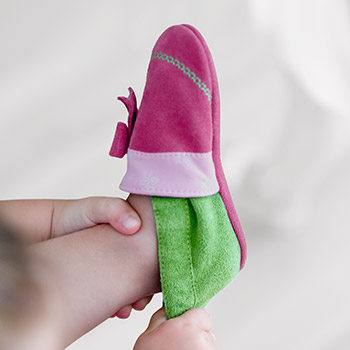 Elastic collar
for secure fit
Elasticized ankle makes it easy to put shoes on or off. A second layer on their delicate feet provides protection and comfort whilst ensuring secure grip.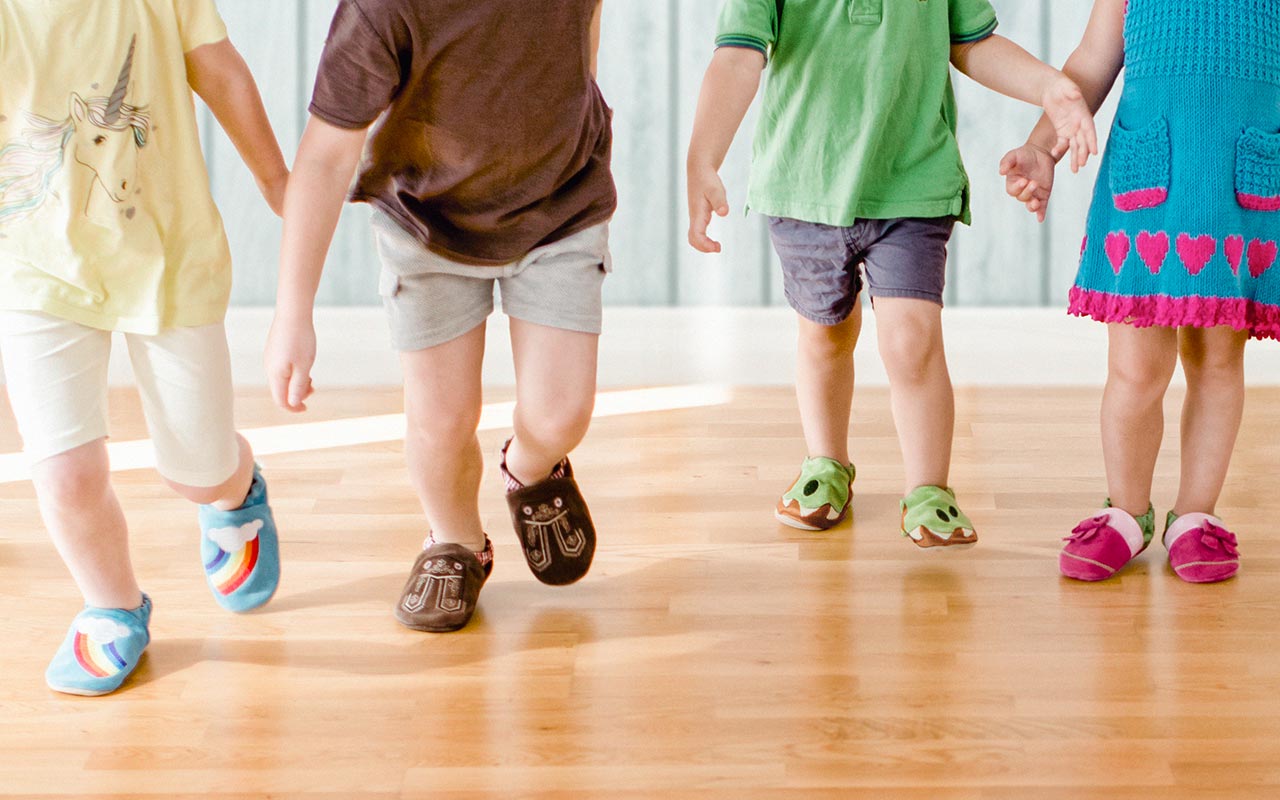 Our quality standards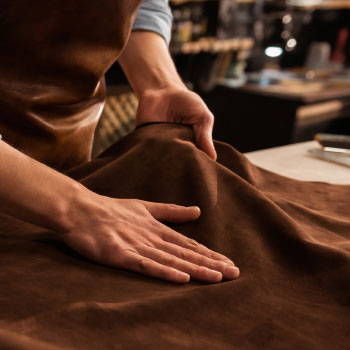 100% natural Italian leather – non-toxic – certified and continuously tested! Our fabric and yarn is made in Austria, the cotton labels are made in Germany. Where possible our packaging uses FSC certified materials that are sourced from responsibly managed and sustainable forests.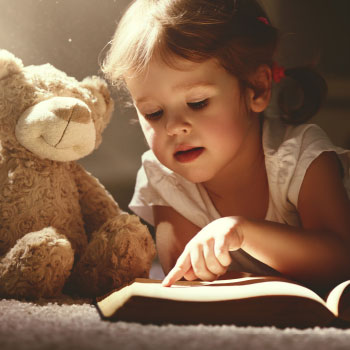 We've created Patschn for children – the most precious and valuable gift for parents. They're designed to feel like barefoot, support natural foot development and provide sufficient protection from the environment for precious little feet.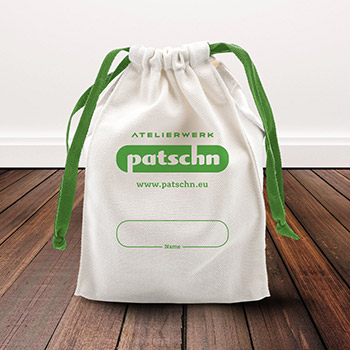 We will ship your soft sole shoes in our shipping box packed in an exclusive cotton bag. Craft cute animals from our shipping box and use the cotton bag to store your shoes – at home or in kindergarten.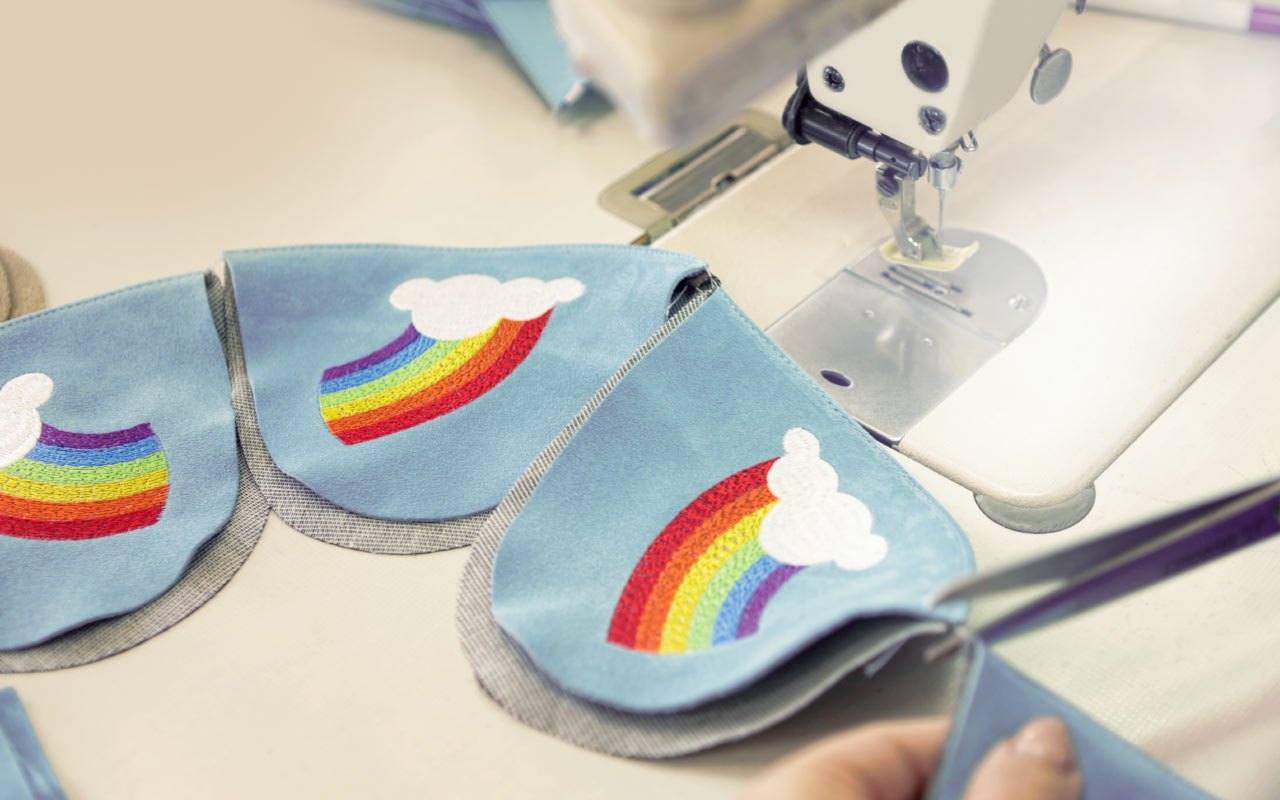 Premium materials and
artisanal craftsmanship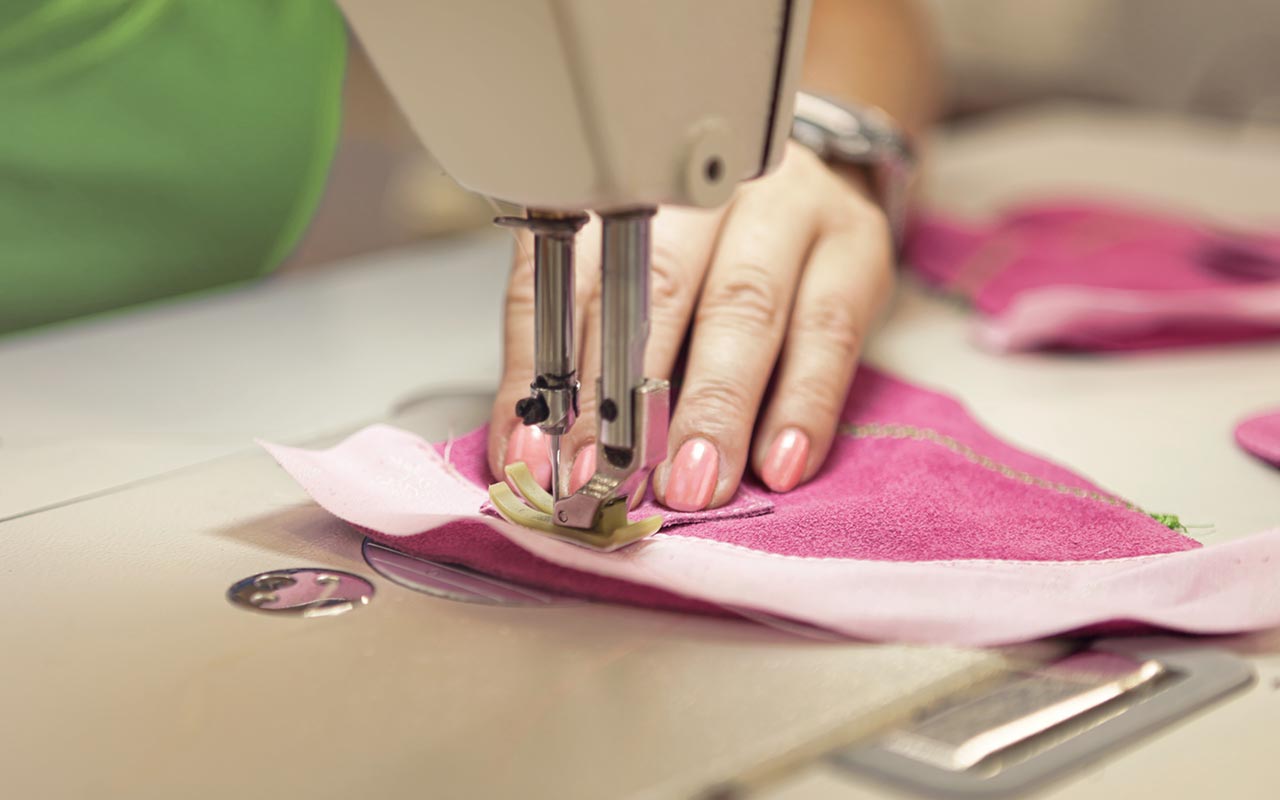 3 reasons for
our Patschn
Healthy feet are
important to us
Apart from barefoot, soft sole shoes are the best option for growing children's feet. They allow for baby's feet to grow without restriction, allowing full range of motion and serving as protection from daily hazards.
Health-conscious, environmentally friendly yet gorgeously fashionable - these are our company values.
We love
what we do
We care about the little ones and the little things: we know from experience that the highest attention to detail matters, from Start to Finish. The result is a product that we are truly proud of.
One that we use for our own children - each and every day.
Excellent design and
production quality
Our soft sole shoes are designed by us and developed in close cooperation with a well-established shoe manufacturer. All within the EU - using nothing but certified and non-toxic materials.
Because what's important to us is a great product - and your satisfaction!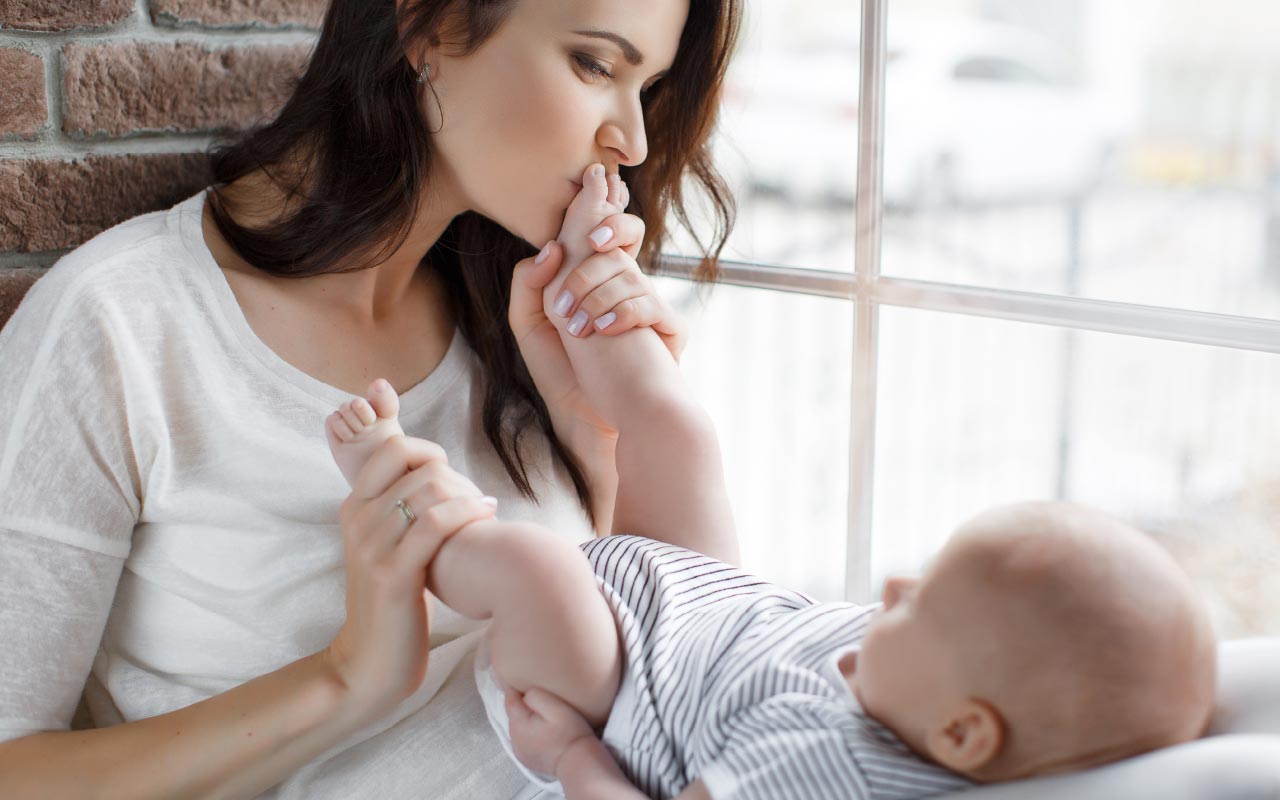 from vienna with